Give the Gift of Surfing!
A GIFT THEY WON'T FORGET!
Epic Perks of our Certificates:
They Never Expire!
We're Open ALL Year!
Use them at ANY of our locations in California.
You can instantly print / email gift certificates seconds after purchase!
Your loved one will never forget their experience with our expert instructors, and your awesome gift giving skills!
Get your favorite people stoked, and in the water!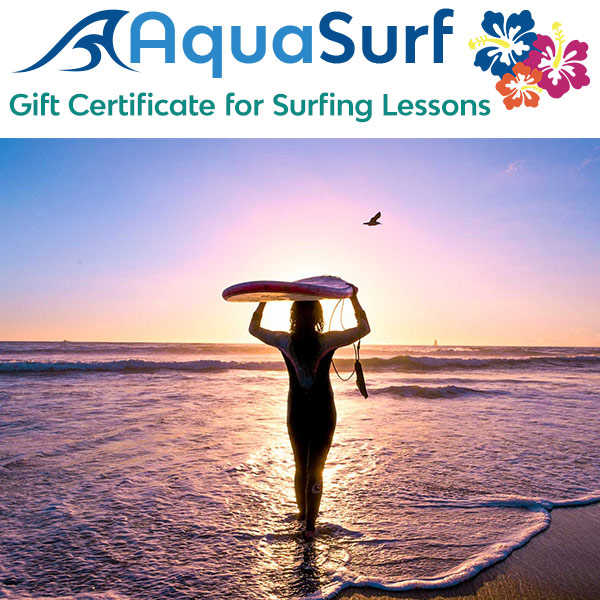 + Purchase a $25 Gift Certificate
+ Purchase a $50 Gift Certificate
+ Purchase a $100 Gift Certificate
+ Purchase a $200 Gift Certificate
+ Purchase a $300 Gift Certificate
+ Purchase a $400 Gift Certificate
+ Purchase a $500 Gift Certificate